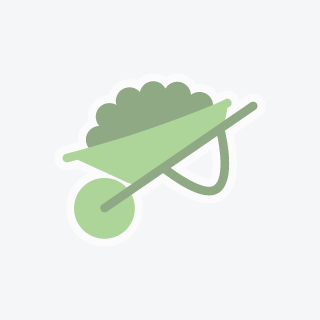 Sherry L
Lawn Care Crew Memebrs Needed.
Landscaper Job in Southfield, Michigan
Lavin Lawn Care & Landscaping is now hiring fulltime lawn care specialists. Candidate must have a clean driving record, professional appearance, be self-motivated, dependable and have excellent communication / customer service skills. Must be in good shape and enjoy working outdoors. Experience in lawn care is a required. Good starting hourly pay and advancement potential. Mowing Foreman: This person will need to demonstrate safe handling and operation of commercial mowing equipment including walk-behind and zero-turn mowers. This person will need to demonstrate the ability to skillfully strip, edge, and trim all types of residential lawns as well as perform detailed cleanup of clippings from hard surfaces and mulch beds. General maintenance, such as changing and sharping blades, mixing fuel, and greasing equipment, will be required. This person will have the ability to supervise his crew associates, keep accurate mowing logs, communicate with customers, and problem solve issues within the lawns Landscape Foreman: This person will have to be able to lay various hardscape materials and install detailed plating plans. This person will need to understand design intent, job sequence, delegation of tasks, and proper technique required to install complex residential gardens. This person will have the ability to manage his crew associates, keep accurate daily worksheet, communicate with customers, and problem solve on site issues Landscaper- Cut lawn using hand, power or riding mower and trim and edge around walks, flower beds, and walls. General knowledge of use of tools and equipment along with operating machinery in a safe manner while using PPE (Personal Protective Equipment). Landscape by planting flowers, grass, shrubs, and bushes. Apply fertilizer to ground to enhance growth. Lawn Care Crew Member- Be available full time, Capable of operating hydraulic walk behind mowers, backpack blowers, string trimmers, and mechanical edger's; experience with zero turn riding mower is a must, and landscape experience a plus. Position pays hourly and is based on amount of experience. Sprinkler Technician- Sprinkler Technician needed for residential and commercial landscaping. Skills include: knowledge of sprinkler systems, landscape and ability to operate equipment. Must be motivated, reliable, organized, speak to customers and a hard worker. Must be able to diagnose, repair, and improve existing underground sprinkler systems. Candidates must have had prior sprinkler experience.
Share This Profile
Find Landscaper Jobs in Southfield, Michigan
More jobs in Southfield, Michigan
Similar Profiles Nearby
Near Southfield, Michigan