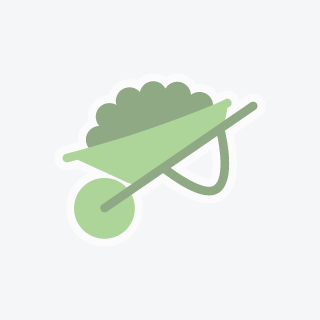 Carlos G
Lawn Care Crew Lead WANTED
Austin, Texas
Last seen over a week ago
Pay negotiable
Landscaper Job in Austin, Texas
Who are we looking for? We are looking for a driven, hard-working individual who is willing to work full time mowing lawns and handle additional customer service requests. This position is going to keep you on your toes and you're going to be moving around quite a bit! Get ready to work hard and fast. If you have great communication and organization skills and possess a tenacious desire to learn then you are just what we are looking for!

What is expected of you. We want you to work as a full-time lawn care professional and be able to handle a pool of customers and any additional touch up jobs on the side. Ideally, you will be capable of running a set of routes on your own carefully tending to each customer on their scheduled service date. Additionally, there is an enormous opportunity to grow within our company so you might start with a few crew members you are responsible for and eventually end up seeing yourself managing several crew leads across the metro area! The sky is the limit!!

When do you start? The sooner you apply, the sooner you start. We want to make sure that you are completely capable of working independently and managing additional tasks, so once we show you the ropes, you will be on your way.

Where are you going to be working? You will be working in a portion of the Austin Metro Area. As you learn to work with careful attention to detail and complete higher rated work, your coverage will expand as a result. More coverage leads to bigger teams to complete these jobs and this can eventually circle around to grant you even MORE coverage! With this endless virtuous cycle, there's no telling what you can accomplish!

Why do we need you? We believe in giving people the opportunity to succeed in the industry of their choice. A lot of people have a vision to become an expert at whatever they choose, they just need to surround themselves with excellence. When it comes to lawn care, we have the knowledge, customer base and credibility to push you towards that goal of becoming the most bad- lawn care professional there is! Plus, as summer rolls around we will be working at maximum capacity and we know that we're going to need all hands on deck!

How is my schedule going to look like? You are going to be a full-time employee. You will be expected to handle a list of customers (that we provide) a portion of the day and as you demonstrate strong leadership skills and meticulousness, your customer base and team will grow!

What is the pay? You will be paid an hourly rate ranging anywhere from $18-24 with benefits.

How do I qualify? We are looking for someone who is extremely organized and can operate independently. Please apply if and only if you have more than 1-2 years of experience with the lawn care industry. We will provide you with the necessary tools to succeed (i.e. lawn mowing equipment, schedule, truck and trailer, customers, etc). Experience as a crew leader is a HUGE plus. We want you to be a sponge that soaks up knowledge and is genuinely personable.

How do I apply? Please use the link that is attached to this ad and we will keep you updated!
-----------------------------------------

Notes:
Must be able to pass a thorough drug screen and background check.
If you have any criminal history please be ready to provide a detailed explanation.
Must be legally authorized to work in the United States.
Needs a good driving record and ability to operate heavy machinery within company guidelines.
---
Services Needed
---
Similar Profiles Nearby
Near Austin, Texas

Susan K
I am a Marketer of small business; all aspects of home improvement, including landscaping

Brian B
Broman lawn services. One guy and a Pickup. I'm located in south Austin but will do jobs all over Austin
Find Landscaper Jobs in Austin, Texas
More in Austin, Texas
Similar Profiles Nearby
Near Austin, Texas

Susan K
I am a Marketer of small business; all aspects of home improvement, including landscaping

Brian B
Broman lawn services. One guy and a Pickup. I'm located in south Austin but will do jobs all over Austin