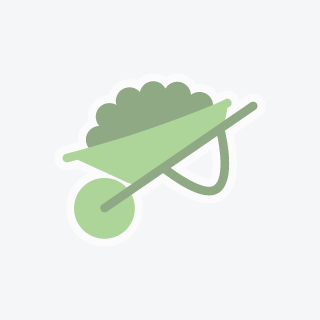 Elizabeth L
NW Ohio Assistant Account Manager- Landscape
Toledo, Ohio
Last seen over a week ago
Landscaper Job in Toledo, Ohio
Job Function:
Assist the Director of Exterior Services and Account Managers with monitoring the production and quality of work performed by all crews. Assist in documenting
performance, and quality inspections. Assist Account Managers with planning, organizing,
and execution of capital projects (landscape construction). Operate a snow removal region consisting of multiple crews in an assigned geographical location. Ensure all sites are consistently maintained to Continuum's high standards. Provide clients with additional offerings and suggestions for site improvements. Work directly with multiple Account Managers assisting in landscape construction, all phases. Assist Director of Exterior Services and Account Managers in projects as directed.



Essential Functions:
1. Assist Account Managers with the supervision of multiple crews, including job performance; work quality, disciplinary action, problem resolution, and technical
support.
2. Daily planning and organization of the landscape construction crews.
3. Assist with the implementation of standard operating procedures, and safety policies and procedures.
4. Responsible for the completion of assigned work within deadline constraints.
5. Assist the Director in reducing and/or limiting operating expenses whenever possible.
6. Closely monitor site work to maximize efficiency while motivating staff.
7. Assist management with preventative maintenance programs.
8. Assist Account Managers with weekly site visits and customer contact.
9. Provide weekly reports on manpower and resource allocation, as directed by
Account Managers
10. Bilingual in English/Spanish beneficial but not required.
11. Assist Account Managers with the managing and execution of projects, including but not limited to landscape maintenance, landscape construction, irrigation, and snow removal.
12. Coordinate with customers, property managers, account managers, and crews
on projects.
13. Review and adhere to contract specifications related to each individual job.
14. Assist Director in risk management and risk reduction.
15. Take charge in emergency and extraordinary situations, and ensure
appropriate personal and proper operations of emergency and life safety equipment.
17. Compliment and reinforce the Corporate strategic goals; specifically
a. Having proud, highly satisfied and committed employees and team members.
b. Customers will choose us above all others.
c. Systems and processes will be in place, work will flow smoothly, producing continuous improvement.

Additional Responsibilities:
Execute around the clock snow and ice management operations in assigned region. Monitor and ensure completion of all facets of the snow removal process. Restocking of basic materials and coordination of equipment and crew deployment are required tasks.

Job Requirements/Qualifications:

1. High school graduate and 2 year college degree, or a minimum of 2 years specialized training.
2. Minimum of 3 years experience in the green industry related to large commercial/corporate facilities, including experience in landscape construction with brick paver installation.
3. Must be proficient in the use of a personal computer and related software.
4. Experience, formal training and certifications such as certified applicator, certified arborist, or certified nurseryman preferred.
5. Ability to communicate effectively, both verbally and written.
6. Ability to interact with co-workers, staff, tenants, contractors, and the general public in a professional and positive manner.
7. Ability to investigate and resolve problems in a timely manner.
8. Expert knowledge of the green industry with a strong background in landscape construction and snow removal.
9. Ability to create, read, and analyze drawings, specifications, blue prints, and technical drawings.
10. Must be able to lift a minimum of 50 lbs. climb ladders, work in hazardous environments, such as constructions sites, and work in all types of weather.
11. Must possess a current Michigan driver's license and maintain satisfactory driving record. COL A certification with air brake endorsement preferred,
chauffeurs license is a minimum requirement.
12. Experience with front end loaders, skid steer loaders, and heavy equipment.
13. Must submit to, and successfully pass, background checks: including drug, credit and criminal history.
14. Will be required t sign a non-disclosure I non-compete agreement.

Email your resume to [email protected] and put Assistant Account Manager in the subject line.
---
Services Needed
---
Find Landscaper Jobs in Toledo, Ohio